The Criminal Element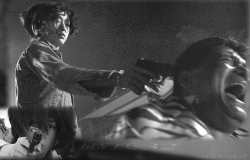 Welcome to Hell

Serial Killers, Mass Murders ...and Solitary loners
THIS PAGE IS NO LONGER UPDATED
Death Threats on the Net - 15/06/97
Ottawa - Police have charged a man after death threats were sent to a woman over the Internet. The messages were sent while she was accessing Freenet. Police traced the messagesto a computer in a home in Nepean, a suburb of Ottawa.
Dec. 6th, 1999 - 10 yrs later
Canadian Society of Forensic Science

Canadians against Violence: "Across Canada, about 50 children a year are killed by a family member - There were 17 child murders in Quebec in 1996."
Trench Coat Mafia - these ain't no goths

Media's Incorrect Usage of "Gothic" In Colorado Tragedy
Horror at Taber High - Teen Killed by 14 yr-old
Copycat tragedy in Alberta
Luis Alfredo Garavito -The World's Newest Serial killer
Confessed to Colombian police to killing at least 140 boys - Oct. 29th, 1999
Mass Murderer Hit List

"In the past 10 years, 106 inmates killed themselves in Quebec penal institutions, giving the province the highest jail-suicide rate in Canada."
Order of the Solar Temple
Mass suicide cult - A total of 69 members, including the sect's Canadian founder, Luc Jouret, have perished by there own hands.
Paul Bernardo/Karla Homolka Site see also: here
Karla resides in the women's prison in Joliette, QC.
She works in the grocery - dispensing & preparing food and is apparently a model prisoner who has earned her degree in psychology. Update: Nov. 2000 - Karla was tranferred to a Saskkatoon psychiatric centre after photos of her living it up in prison with fellow sex offender Christina Sherry were released to the press.
Pierre Lebrun - Ottawa - April 6th - 1999
Employee kills 4 co-workers & himself
Michael Wayne McGray - Canada's worst serial killer?

William Fyfe charged with more murders - June, 2000
Serial Killers: In their own words...
Sondra London's Banned Site

Now that you're Dead - R.I.P. & Funerals
...don't worry, one day we're all going to die....
---
City of Alternative Religion - Main